what are circuits
A redstone circuit is a structure that activates or controls mechanisms.
Circuits are designed to act in response to player activation or to operate autonomously—either on a loop, or in response to non-player activity such as mob movement, item drops, plant growth, etc. The mechanisms controlled by redstone circuits range from simple devices such as automatic doors and light switches, to complex devices such as elevators, automatic farms, or even in-game computers. Understanding how to build and use redstone circuits and the mechanisms they can control greatly increases the range of what is possible in Minecraft.
​if you want to see vidios of this then go to the bottom of the page: houses
what is it powered by
Redstone components and blocks may be powered or unpowered. Think of a "powered block" as a block that is electrified (but safe to touch). Some blocks will show their powered state visibly (for example, redstone dust lights up, a piston extends, etc.), but other blocks may give no visual indication of their powered state other than their effect on other redstone components.
An opaque block (e.g., stone, sandstone, dirt or grass, etc.) powered by a power component, or by a repeater or comparator, is said to be strongly-powered (a different concept from power level). A strongly-powered block can power adjacent redstone dust (including dust on top of the block or dust beneath it).
An opaque block powered only by redstone dust (and no other components) is said to be weakly-powered because a block powered only by redstone dust will not power other redstone dust (but can still power other components or devices, for example repeaters).
No opaque block can directly power another opaque block—there must be dust or a device in between. A transparent block can't be powered by anything. "Strong" vs. "weak" power applies only to opaque blocks, not to dust or other redstone components.
A powered block (strong or weak) can affect adjacent redstone components. Different redstone components react differently to powered blocks

how strong is the signal
Power level can vary from 0 to 15. Most power components provide power level 15, but a few provide a variable amount of power.Redstone dust transmits power to adjacent redstone dust, but its strength decreases by 1 for each block of redstone dust traveled. Redstone dust can thus transmit power up to 15 blocks before needing to be maintained with a redstone comparatoror re-strengthened with a repeater. Power level only fades with dust to dust transmission, not between dust and a device or block.Power level can also be adjusted directly with a redstone comparator in comparison or subtraction mode.

things that power the redstone wire
these are the things that power the redstone dust
redstone torch
botton
leaver
pressure plate
daylight senser


the basic circuits you can make are on the bottom of the page: houses
about and how to go in the nether
To access the Nether, the Player must construct a Nether portal in the Overworld (Nether portals created in the End will not activate). To create the portal, one must first construct an obsidian frame, ranging in size from 4x5 at minimum to 23x23 at maximum. Once the frame is constructed, it can then be activated by placing fire within the frame. When the portal has been activated, it will emit a purple mist.
An activated portal will allow most entities (exceptions include the wither, the ender dragon, and entities riding or being ridden by another entity) to be transported to a corresponding portal in the Nether. A new portal will be created in the Nether if necessary. The portal can be destroyed by breaking the obsidian frame, by a nearby explosion, or by placing water or lava into it with a bucket or dispenser.
First you need to make a nether portal - which requires obsidian blocks. To the make the nether portal you need to make a square box of obsidian 4*5. When you get to the nether you will see different creatures like Ghasts, Zombie Pig men, Whither, Ender Dragon, magma cube, blaze, skeleten, and chicken jockey The only place you can get GlowStone is the top of the nether. You can also find nether dungeons which have Chests that could have Valuable things like Diamonds and other stuff you may not be able to get in the normal world. When you are fighting the whither it will give you an effect that witches also give to kill animals, us, and other mobs.
how to get to the end
i will show the way to get to the end from beggining to end and i will show a smaller video if you don't want to watch ten hours
Powered by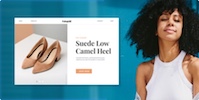 Create your own unique website with customizable templates.