​PLANTING
there are various plants that you can grow in Minecraft for use as food, brewing, decoration and dyes. You'll need the seeds first and then you can plant them. It's all explained here, beginning with the most useful plant, wheat. This is the most common and basic plant that you're likely to begin with when first playing Minecraft.
Method 1
1.Break tall grass.
Some tall grass will produce seeds when broken. To break the grass, left click on it.
2. Collect the seeds by walking over them.3. Craft a hoe.
Use sticks and your material of choice to make it.
4. Plant the seeds.
Using the hoe, on dirt or grass, right click. It will produce farmland.
Make sure that you've placed the farmland near a water source, as this will make the plants grow faster.
Right click with the seeds in your hand, on the farmland. The seeds will be planted.
5. Wait for a while.
The seeds will grow into wheat plants. These can be harvested when they turn yellow. Left click to harvest.
Method 2
1.To obtain your first carrots or potatoes, you'll need to kill zombies.
Or, find the carrots or potatoes in villages.
Don't eat them! You won't be able to grow what your character has consumed already.
2. Make farmland near water.
Plant the potatoes or carrots by right clicking while holding the vegetable of choice. The vegetable will be planted.
3. Wait.
Carrots are ready to be harvested when you can see the orange portion poking out of the ground. The potatoes are ready to be harvested when you can see their distinct brown color.
Method 3
1.To obtain melons and pumpkins, look for seeds in abandoned mine shafts.
You can also find pumpkins in the world generally; to pick up, simply break them and walk over the pumpkins.
2. Make farmland near water.3. Plant the melons or pumpkins.
Hold the melon or pumpkin seeds and right click to plant.
3. Wait.
The melons or pumpkins are ready to be harvested when there is a melon or pumpkin block next to the plant.
​Method 4
1.Advance to other plants.
There are various other plants that can be planted in Minecraft. Each of these has specific planting requirements. For example, saplings, sugar cane, cactus, vines, cocoa pods etc.
Saplings: Obtain by breaking leaves. Plant in dirt or grass.
Sugar cane: Obtain in the wild, next to rivers. Plant next to water.
Cocoa pods: Found on jungle trees. Plant on jungle wood.
Vines: Found on jungle trees. Plant anywhere. Harvest with shears.
Cactus: Found in deserts. Plant on sand. Harvest with caution––ouch!
Mushrooms: Found in swamps, caves and other places. Plant in the dark.
Nether wart: Found in nether fortresses. Plant on soul sand.
Flowers: Found in the wild on grass. Plant on grass; you can really only transfer a flower from one place to another. Or, you can obtain bone meal and right click on the ground and you might get a flower if you're lucky.
Mining
you can break all types of ores with an iron pickaxe. I will tell you a few methods to mine to get different ores
Strip mining is when you dig down, stop at some point, and then dig to your right
Method 2 is stair case. You just have to mine down in stair cases
Method 3 is when you dig straight down and put ladders to get yourself back up
Method 4 is when you dig down, stop, and dig around yourself
The types of ores are...
lapis
Redstone
gold
iron
diamond
emerald
coal
ruby ore
neither quarts ore
you need an enchanting table to boost the strength of the armor or tool. you need experience to enchant them.
. ​bookshelves surrounding the table, with a block of air in between, will increase the maximum enchantment level. The table will enchant all tools, armor and gear except the
hoe
,
shears
,
flint and steel
,
carrot on a stick
,
shield
,
elytra
,
lead
and
horse armor.
Standard Galactic Alphabet
The arcane glyphs that float from bookshelves to the enchanting table and the cryptic runes in the enchantment table's interface are written in the Standard Galactic Alphabet (this will only work if particles are enabled.), which is a simple alphabet substitution cipher used in the Commander Keen series of computer games.
​


farming
farming is a great way to get food.first hold wheat and go near a cow or a sheep and they will follow you. next you should make a pen for them and trap them. feed both cows wheat and a baby cow comes out. soon you can get a ton of cows to get meat to eat. if you have a carrot on a stick then you can make pigs follow you where ever you want. plus seeds are for chickens to follow and you can tame a wolf with a bone and do the same

​
Powered by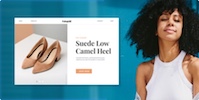 Create your own unique website with customizable templates.